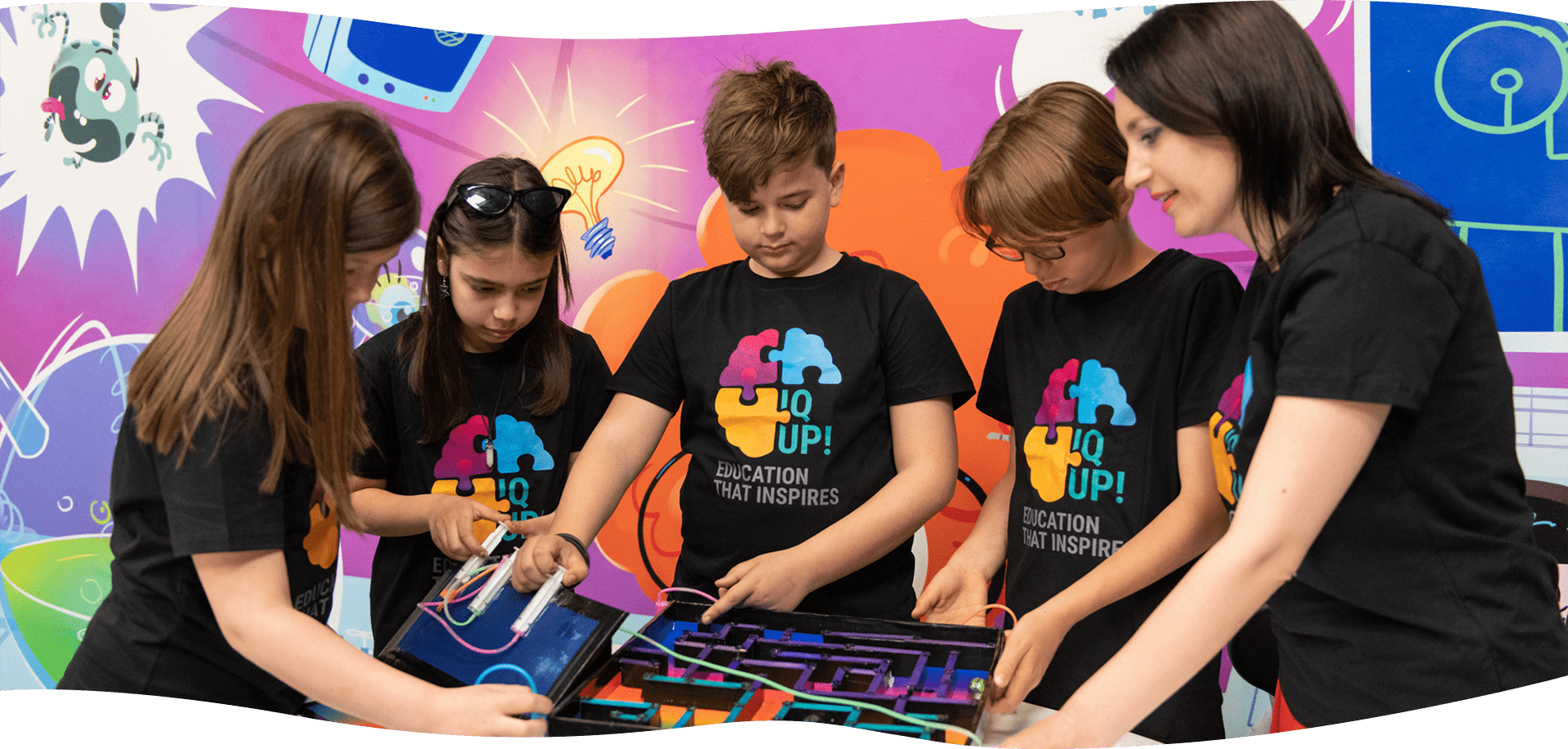 Unique
Methodology
INNOVATIVE EDUCATIONAL CONCEPT FOR CHILDREN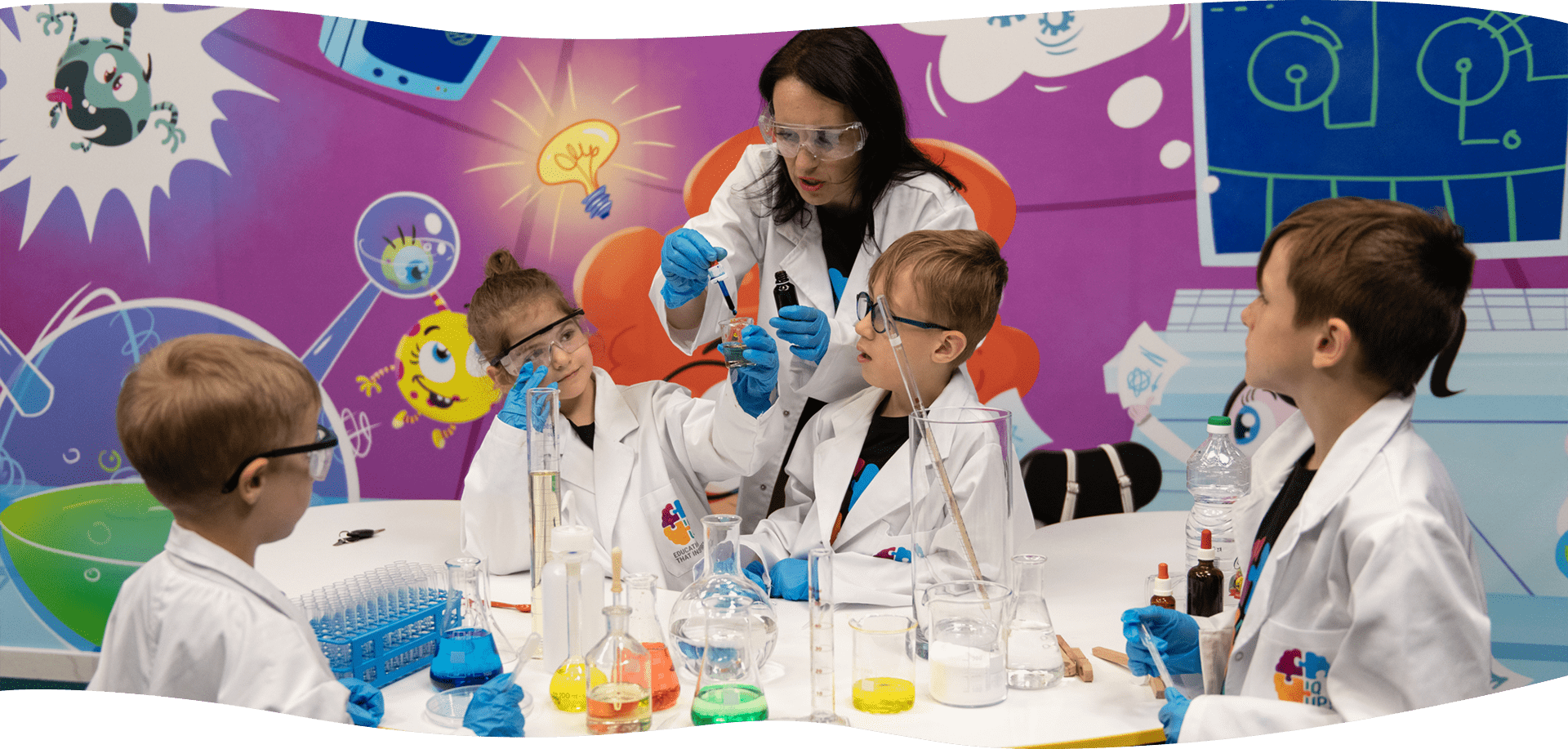 JOIN US ON OUR ADVENTURES
IN THE MAGICAL WORLD OF SCIENCE AND TECHNOLOGY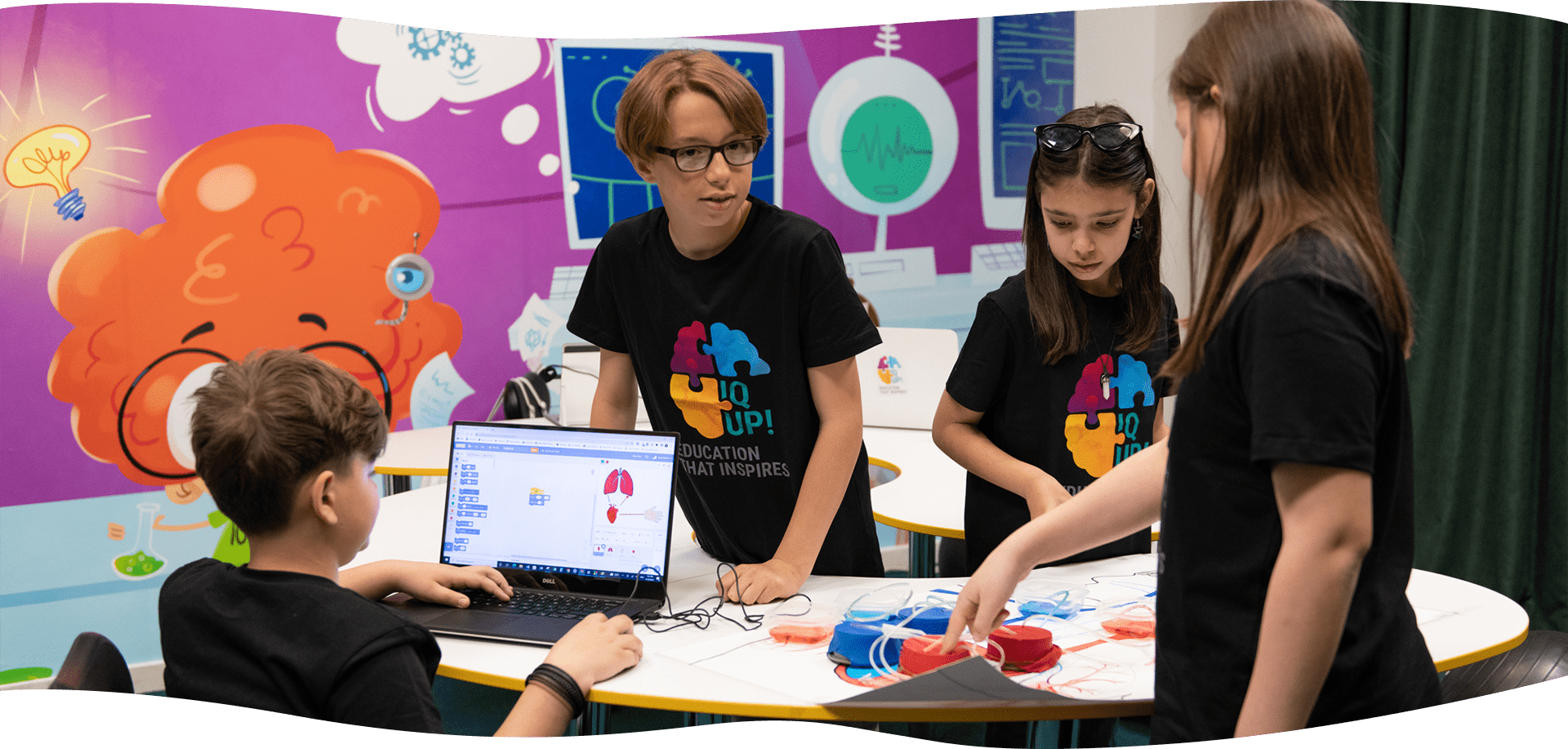 MULTIDISCIPLINARY APPROACH
SOCIAL SCIENCE, TECHNOLOGY, ENGINEERING, MATHS, LITERATURE, CODING
THROUGH IQ UP! EDUCATION
WE CREATE LEADERS AND INNOVATORS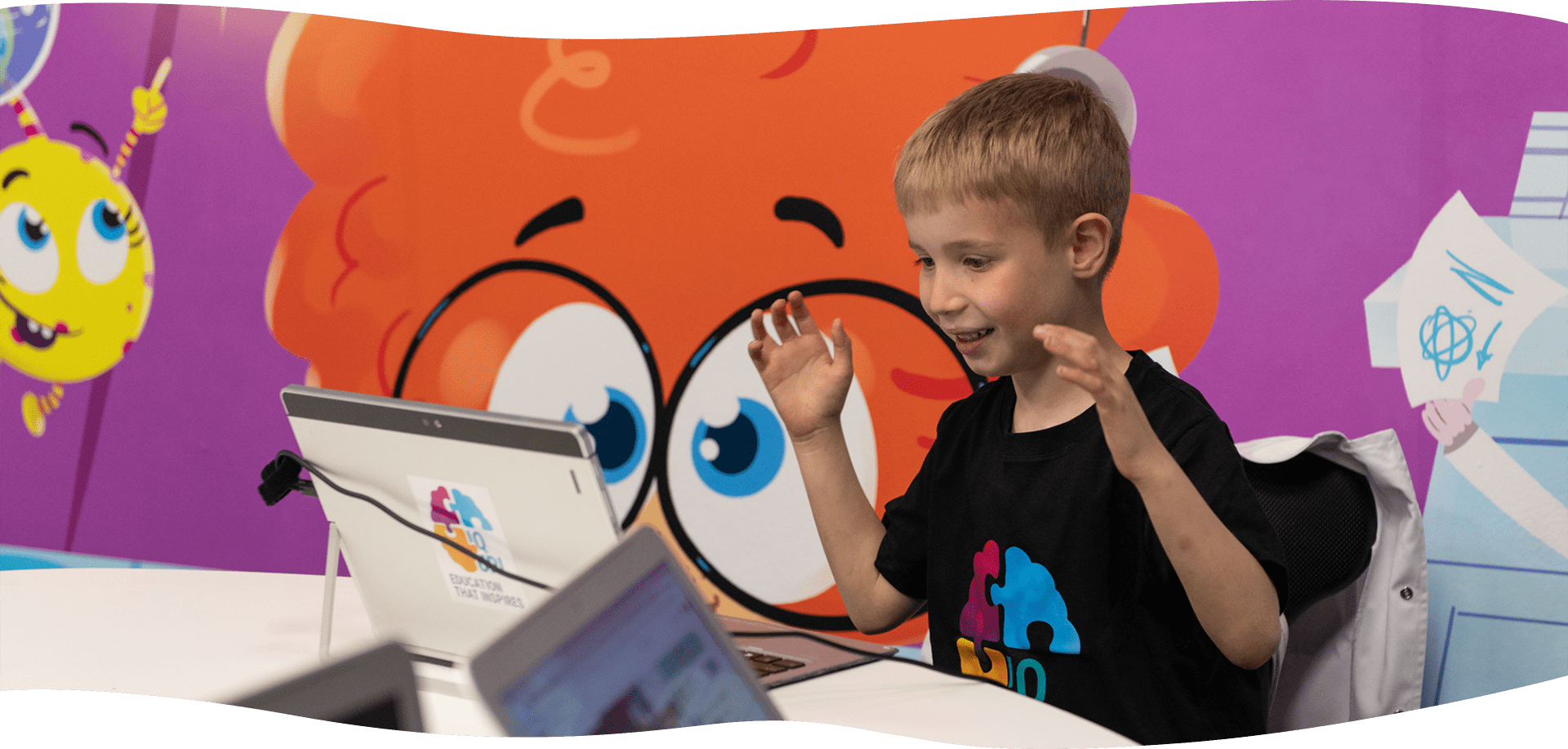 INTELLECTUAL SKILLS AND FUNCTIONAL KNOWLEDGE
WE AWAKEN THE GENIUS IN EVERY CHILD
Education That Inspires
With
IQ UP!

we awaken the genius in every child and we prepare them for the challenges of the 21st century.
At IQ UP! we firmly believe that every child has unlimited intellectual potential. We are convinced that every child can learn anything, they just need different ways and styles of learning. That is why we created an innovative educational concept based on innovative approaches, techniques, and methods. Through those approaches we introduce the students to the magical world of science, technology, mathematics, engineering and art. Our aim is to provide children with functional knowledge, personal and intellectual skills thus helping their overall intellectual development.
Statistically, 95% of the knowledge gained through a direct involvement in the learning process stays with our children in the long run.

Hence, the IQ UP! methodology enhances all elements needed for a complete educational and intellectual development of our children. Our modern and innovative laboratories are designed to be encouraging and fun, inviting children to resolve every complex process on their own.

IQ UP's educational system is a combination of the STEAM multidisciplinary approach, upgraded with literature and coding.
ELEMENTS OF
EDUCATION
STEAM Education
Coding
Literature
Functional Knowledge
Intellectual Development
Brain Excercises
Social and Emotional Development We Are Dedicated To Provide a Better Education for Your Child
Discover What's Behind Our Programmes
IQ UP! programmes are unique, innovative, and entertaining, specially designed and adjusted to the children's age and intellectual development. Divided into several courses they are suitable for children between 5-13 years of age. If you want to give your children a unique and ultimate experience in the world of science and technology check out our programs and sign up for a demo lesson.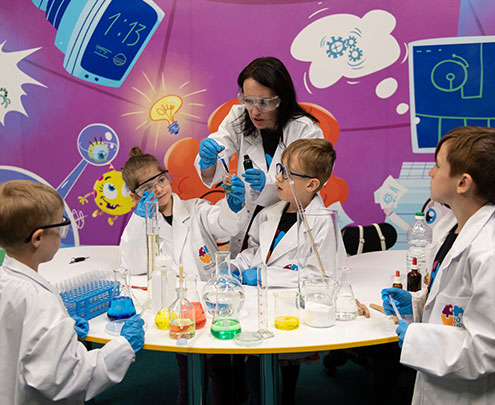 Bibi and Bobby's Magic Laboratory 5-8years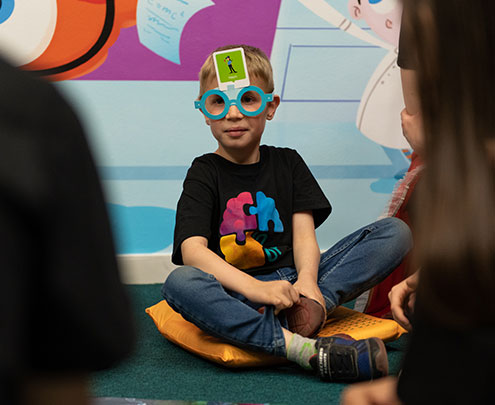 Bibi and Bobby's Magic Laboratory Plus 6-9years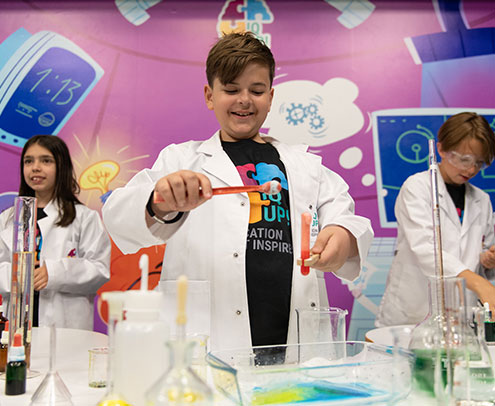 Oliver's Science Adventures Plus 10-13years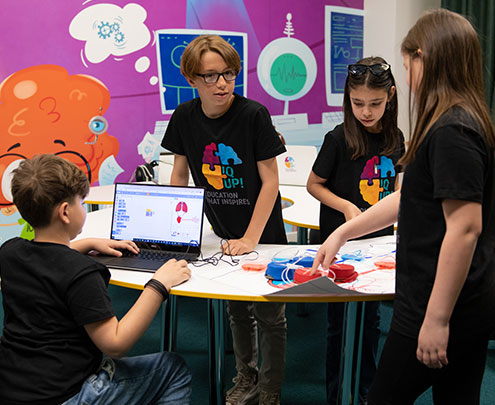 Oliver's Sciencetific Adventures 9-12years
Schedule a free demo lesson to get up close with the IQ UP! methodology
Each 9-month IQ Up! programme includes:
40

300

100

100

40

educational science stories
40

50

120

logic puzzles and exercises
5

workbooks
(4 STEAM education-based + 1 programming-based)
We Have Transformed Ordinary Classrooms Into Interactive and Innovative Labs
In all our IQ UP! centres, every classroom is transformed into an interactive and entertaining laboratory. There we learn about different scientific topics, we do experiments and research, we work on real-life projects and we learn through many interactive games and activities. Our classrooms are designed to be inviting and entertaining so that every child feels warmly welcomed.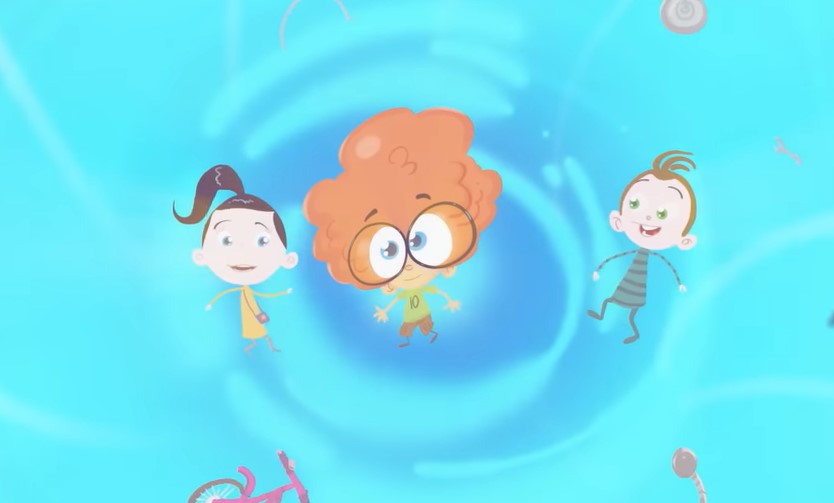 Make a Difference! Choose the Very Best for Your Child
Why IQ UP! is the best educational programme for your child?
Why IQ UP! is the best educational programme for your child?

The IQ UP! Programme is based on an innovative methodology that includes the latest cutting-edge educational technologies, approaches and methods.

Extraordinary Courses

Our courses are entertaining and interactive that interlinks topics from mathematics, social sciences, technology, engineering, art, literature and coding.

Inspiring Materials

Every course is supported with materials that include many inspirational stories, adventures, many logical assignments, brain jogs and creative activities.

Didactic Materials

Every course includes specially designed didactic sets that help our teachers do magic during the course.

Modern Classrooms

IQ UP! classrooms are designed to be entertaining laboratories in order to invite and inspire our children to freely create and innovate.

Trained and Certified Teachers

Aside from the fact that our teachers are one of the best professionals in the field of social science and technology, they are extensively trained and introduced to our unique and innovative methodology.
Статичните училни, ги заменуваме со интерактивни и иновативни лаоратории...
Во нашите IQ Up! училишта секоја училница е креирана како интерактивна и забавна лабораторија, каде што секој час учиме одредена тема преку експериментирање, истражување, анализирање, работа на реални проекти, многу интерактивни игри и активности. Училниците се дизајнирани да бидат шарени и забавни за најмалите, иновативни и примамливи за тинејџерите.


Погледни видео
Become a Franchisee and open your own IQ UP! learning center
Would you like to become part of our exclusive mission?
IQ UP! gives you a unique opportunity to become part of our network by opening your own IQ UP! centre in your city or your region. Make a positive change in the way children are educated and help us raise intelligent and bold children!