The best teachers are those who show you where to look but don't tell you what to see – Alexandra K.Trefnor

With great love, dedication, and faith in the potential of every child, we have significantly changed the way of teaching and learning. We have created a unique environment that prepares our students to become the future generation of scientists, engineers, innovators and leaders.
We apply an individual approach to every child. Our mission is to discover the potential of every child individually and help them develop that potential in a creative and innovative environment. .
To do so, we have recruited experts in social science and technical studies that are trained and certified according to our unique IQ UP! methodology. Following our extensive and thorough training, our teachers gain a wide theoretical knowledge, upgraded with important skills from the psychology and methodology department, which are very important for the overall intellectual development of every child.
We have transformed the old way of learning, where the teacher is lecturing and the pupils listen, into an interactive approach. Through innovative techniques, approaches and methods, we encourage pupils to explore and experiment in order to individually come to creative solutions. In that way we create an inspirational and motivational environment where children are encouraged to articulate their opinions, ideas, and solutions freely.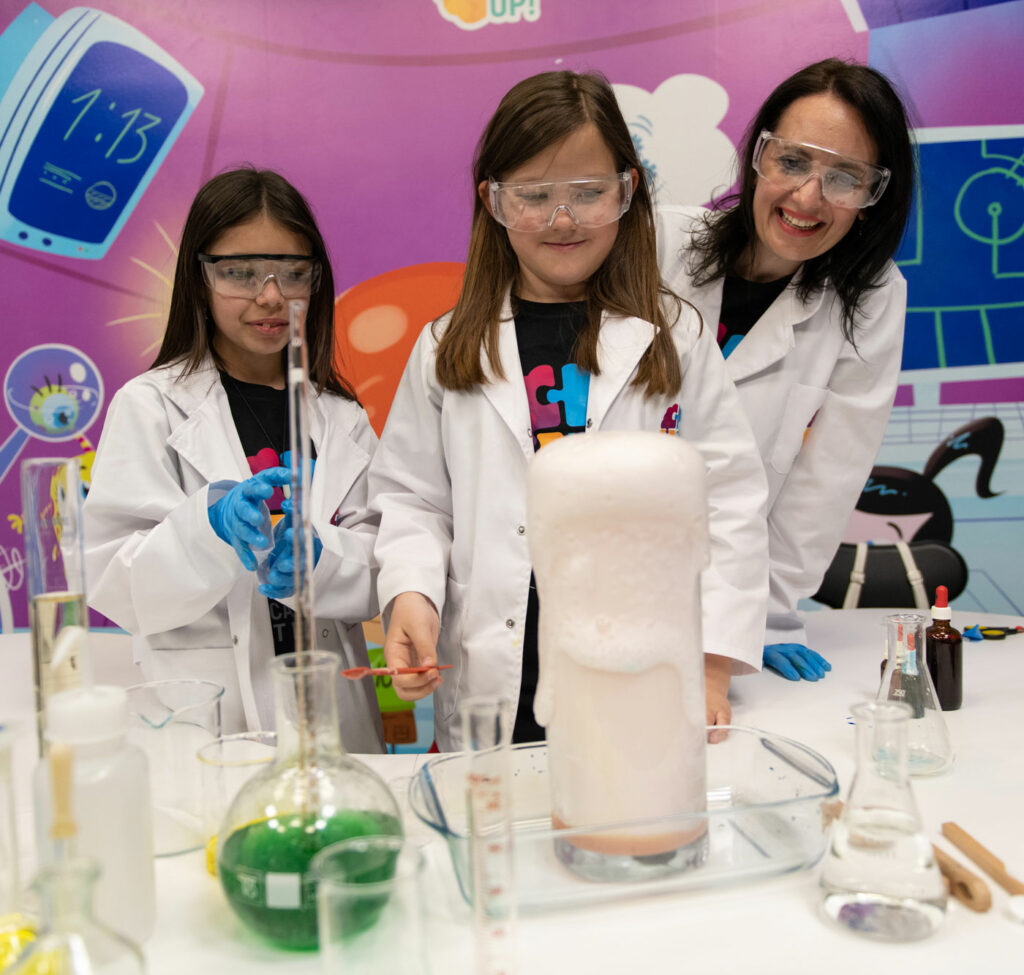 Become an IQ UP! Teacher!
If you have a passion to work with children, and you have a unique way of presenting the knowledge that you have, you are more than welcome to become part of our team of teachers. A team that helps create future world leaders. To become part of our unique and innovative teaching environment, all you have to do is fill in the application form below. Good luck!
The love for children and passion for science and technology are innate. If you possess these traits but lack the enthusiastic and creative environment to grow them, we've got the ideal educational concept. Our energetic environment will enable you to achieve your maximum potential and enjoy everything you do.
✔️ A chance to inspire change
Sculptors shape marble blocks, just like teachers shape a child's soul. Your work and desire to bestow knowledge are what change your students' lives. We strongly believe that the love for teaching accompanied by the IQ UP! methodology will give you an opportunity to inspire and take pride in the success of upcoming generations.
Be part of an international network of educators
The children are not the only ones we invest in. We also nurture our teachers and provide access to an international network that opens the door to brand-new knowledge, opportunities and skills. We encourage professional development for educators through travel and attendance at scientific events and conferences. We'd love for you to grow with us!